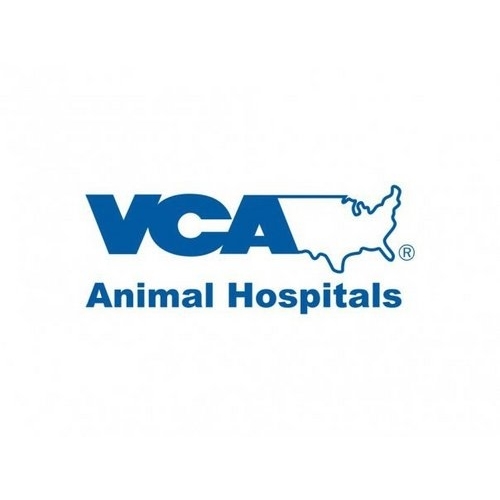 VCA Boston Road Animal Hospital
Veterinary Medicine Springfield
Free First Pet Exam? Click & get your Coupon now!
Address

1235 Boston Road

Map

Place

Route

Springfield, MA

01119
Landline

(413) 650-5636

Twitter

Facebook

Website

Description
VCA Boston Road Animal Hospital is a 24 hour emergency veterinary facility based in Springfield, MA where your pet's health is our top priority and excellent service is our goal.
VCA Boston Road Animal Hospital can be found at 1235 Boston Road . The following is offered: Veterinary Medicine - In Springfield there are 6 other Veterinary Medicine. An overview can be found here.
Keywords vet, veterinarian, animal hospital, animal clinic, VCA, veterinary hospital, VCA Hospitals, vets in, vet hospital, pet clinic, vet in, pet hospital, vet clinic, emergency vet.
Opening hours
Specialty and General Practice Hours by appointment only. Please call us to schedule.
Bios
Radu Nastase

DVM

Dr. Nastase graduated from the University of Agronomical Sciences '" School of Veterinary Medicine, Bucharest, Romania in 1994. He worked at the Animal Medical Center in New York City from 1995-2000 before heading to Tufts University to do a clinical year of study (ECFVG). In 2001, Dr. Nastase started his General Internship and Emergency Internship at the Boston Road Animal Hospital. After completing the internships in 2003 he moved back to New York to do his one-year Surgical Internship at the Veterinary Specialty Referral Center in Pattersonville. From 2004 to 2007 he worked for a research Pharmaceutical Company. In 2007, Dr. Nastase came back to the VCA Boston Road Animal Hospital to work in the Emergency Department. Dr. Nastase's professional interests are in surgery, pharmacology and pathology. In his personal time he enjoys sports, skiing, swimming, and travel.

Gene Nesbitt

DVM

Dr. Nesbitt received his DVM degree from Washington State University in 1966, earned his MS degree from Oregon State University in 1977, and became board certified by the American College of Veterinary Dermatology in 1978. Dr. Nesbitt is a dermatologist at VCA Referral Dermatology Service in Cheshire, CT; Northboro, MA; and Springfield, MA. His background includes associate, part owner, and owner in private practice; Staff Dermatologist, and Direct of Education, Animal Medical Center, New York; lecturer, clinical professor, Staff Dermatologist at Tufts University. He is a member of the Editorial Board, Veterinary Therapeutics and Advisor to Board, avVaa World Health Care Products. His past professional activities include EXCEL Examination Committee Section Chairman, and in 1981, Chairman of the American College of Veterinary Dermatology. He is author or co-author of 3 veterinary dermatology textbooks, editor of Veterinary Dermatology book, and primary or co-author of approximately 35 scientific articles. His recent presentations include Central Veterinary Conference in 2005 and Central Veterinary Conference East in 2008.

Education:

Amy Alwood

DVM

Dr. Alwood is a proud graduate of Tufts University School of Veterinary Medicine (Class of 1998). After completing an internship in small animal medicine and surgery at the Animal Medical Center in New York City, she spent 2 years practicing both general wellness care and emergency medicine in the northeast region. Dr. Alwood completed her residency training in emergency and critical care at the University of Pennsylvania from 2002-2005 and also served as an attending clinician in the intensive care unit at the University upon completion of her residency training. In 2006, she relocated from Philadelphia to Pittsburgh to assist with the expansion of a critical care service in private practice which included the development of a residency training program. She has completed research investigating respiratory complications in post-operative and ICU patients and has also investigated the use of anticoagulant or 'blood thinner'�� therapies in dogs and cats. Her additional clinical interests include diagnosis and treatment of pneumonia, thromboembolic disease, treatment of shock, and any critical complications of surgical or medical conditions.

Education:

Maura Carney

DVM

Dr. Maura Carney was born and raised in Arlington, Massachusetts. She attended Tufts University where she earned a Bachelor of Science in Biology. She worked for three years as an ICU nurse at Angell Memorial Animal Hospital in Boston before attending St. George's University School of Veterinary Medicine in Grenada. She completed her clinical year at Kansas State University, before moving on to an internship in Small Animal Medicine and Surgery at Fifth Avenue Veterinary Specialists in New York City. In 2010 she completed a three year residency in Small Animal Internal Medicine at the University of Minnesota, which was sponsored by VCA. Dr. Carney has interests in all aspects of internal medicine, particularly immune-mediated diseases, gastroenterology and endocrinology.

Education:

Merilee Costello

DVM

Dr. Costello received her veterinary degree from Michigan State University and completed her residency training in emergency and critical care at the University of Pennsylvania. As a Board-certified veterinary specialist, she performed clinical research and served as a staff clinician in the Emergency Service at the Matthew J. Ryan Hospital of the University of Pennsylvania from 2002-2006. She also completed advanced training in veterinary hemodialysis at the University of California Davis and worked in the hemodialysis unit at the University of Pennsylvania from 2004 - 2006. Dr. Costello has lectured extensively including international speaking engagements in Germany and Japan. Her clinical interests include acute and chronic renal failure, critically ill feline patients, and endocrine dysfunction in critical illness and sepsis.

Education:

George Daniel

DVM

Dr. George Daniel is originally from the twin Island republic of Trinidad and Tobago in the Caribbean. He attended St. George's University for both his bachelors and graduate veterinary degrees. In 2005 after completing 12 months of final year clinical training at Auburn University, Alabama; he moved north to beautiful New England. Dr. Daniel worked in a small animal practice for the next 3 years in Massachusetts. During that period he completed a 20 month stint at the Emergency & Referral Clinic at The VCA Boston Road Animal Hospital. He then moved back to the Caribbean from early 2008 to late 2009 to serve the government of Trinidad and Tobago as a veterinary officer in mixed animal practice. Adding to his repertoire, Dr. Daniel came back to the States and worked several years at VCA Montgomery Road Animal Hospital in wellness medicine. Presently, Dr. Daniel proudly returned to VCA Boston Road Animal Hospital where he practices in Emergency medicine. Special Interests: Shelter Medicine and Public Health Dr. Daniel has had substantial shelter medicine experience thus far in his young career, having worked closely with a number of not for profit animal shelters and organizations both in the Caribbean and the United States. After having completed the 27th European Course in Tropical Epidemiology in Heidelberg, Germany; George has had a renewed special interest in public health, internal medicine and sauerkraut ;).

Education:

Donald R. Crouser

DVM

Donald R. Crouser, DVM completed his undergraduate and veterinary education at Texas A&M University, graduating in 1973. He completed his internship at the University of Georgia before joining VCA Boston Road Animal Hospital in 1975. Dr. Crouser has a special interest in preventative medicine, nutrition, and clinical laboratory medicine. Dr. Crouser works with Greyhound Options, Inc. and is the Lay Leader at The United Methodist Church of Enfield, CT. He and his wife Lisa share their home with two greyhounds: Jack, 14, and Artie, 8; as well as 2 birds, a marine aquarium and their four year old daughter, Sarah. "As a veterinarian, my goal is to promote patient quality of life and the bond that exists between animal and owner," says Dr. Crouser. "I do this through disease prevention, nutritional and behavior counseling, and wellness surveillance through life's stages.".

Joyce Mellon

DVM

Dr. Mellon has been a fixture at the Boston Rd Animal Hospital for over 17 years! She attended Northeastern University in Boston for her undergraduate and graduate degrees. In 1992, Dr. Mellon completed her studies at the Tufts University School of Veterinary Medicine. Dr. Mellon shares her home with 2 donkeys, 3 sheep, 4 goats, chickens and guinea hens, 2 cats, and her husband, Jim.

Tai Casagrande

DVM

Tai Casagrande, DVM, DACVIM (Cardiology) Originally from Massachusetts B.A. in Biology, Cornell 2002 DVM, Atlantic Veterinary College (Prince Edward Island, Canada) 2007 Rotating internship in small animal medicine and surgery, VCA Aurora/VCA Berwyn (Chicago suburbs) 2008 One year of general practice at VCA Berwyn 2008-2009 Residency in Cardiology, University of Wisconsin (Madison) 2012 Board certified in Cardiology 2012 Dr. Casagrande is interested in all aspects of Cardiology with a special interest in acute and chronic management of congestive heart failure. Originally from Massachusetts, Dr. Casagrande is very excited to be relocating back to New England, where she will be closer to family and friends. When she is off-duty, she loves to go hiking, travel and is an avid baseball fan!.

Kirstin Piotrowski

DVM
Images










More Veterinary Medicine in your neighborhood
Categories
Veterinary Medicine
(413)650-5636 (413)-650-5636 +14136505636